CUNX - CC1101 USB Network + eXpansion slot ...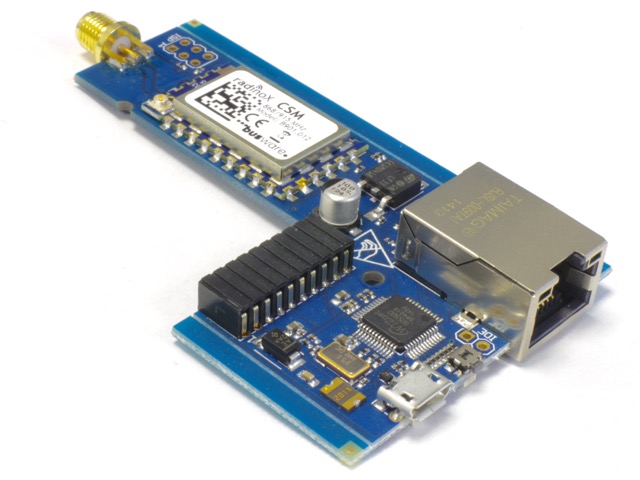 General
The CUNX is replacing the
CUNO
. Onewire has been opt-out by default, but can be added, if needed as
PIGATOR
module.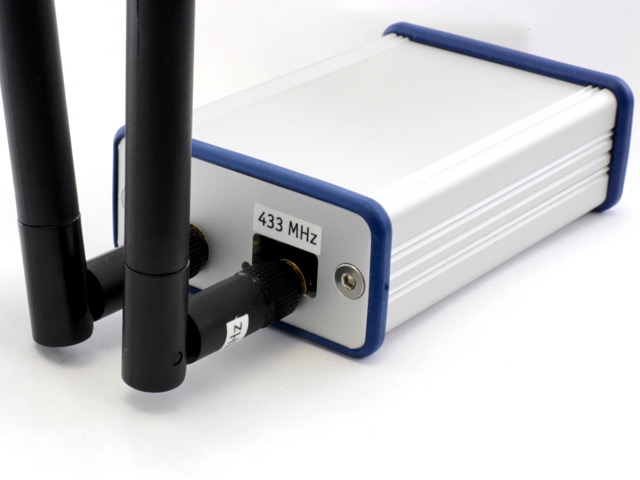 second CC1101 interface loaded in aluminium housing
see:
Specs
xmega128a4u cpu @ 32MHz
CC1101 @ 868MHz or 433MHz
RP-SMA socket
native USB supporting LUFA
powered by microUSB socket
100MBit Ethernet - W5500
DFU-bootloader w/ switch
PIGATOR module slot
aluminum enclousure
Firmware support
The device is supported by "culfw v2"-firmware - see GitHub
Updating firmware
Press the "bootload" button in the middle of USB and network socket while powering up the device so the dfu bootloader will start.
To load the firmware do:
dfu-programmer atxmega128a4u erase
dfu-programmer atxmega128a4u flash CUNX.hex
Price and availability
This extension is available
in our shop
Created by: tostmann last modification: Friday 25 of September, 2015 [10:50:16 UTC] by tostmann