CC1101 - USB - Lite module - Version 1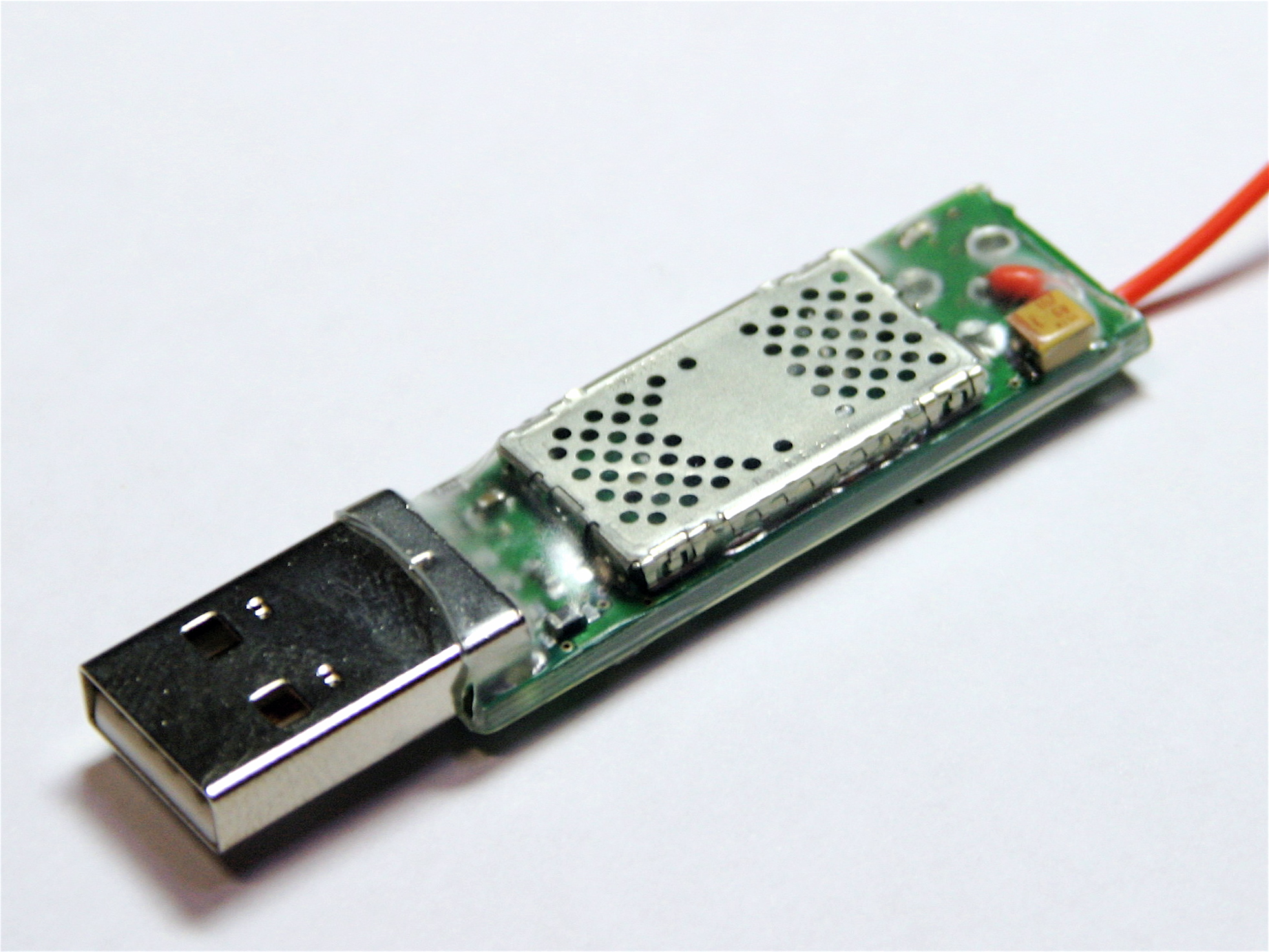 USB enabled CC1101 controller board
General
This "dongle" will enable you to interface with 868MHz air data of any kind. The module contains a modern 8-bit Atmel for raw data pre-processing before passing it to the USB 2.0 interface or the powerful Texas Instruments ISM-Transceiver.
To create your own applications you may use the
avr-gcc
.
The device ships with a DFU-bootloader. Use
dfu-programmer
to program it. Alternately you may solder an FPC-pinheader to use serial ISP programming.
By default an lambda/4 wire antenna is connected. Nevertheless: the PCB contains a SMA-antenna-pinheader, where you may solder a "real" antenna if required.
Have a look at this modules
Image Gallery
...
More questions you might find answered in the modules
FAQ
Specs
AT90USB162 processor 8MHz @ 3.3V
CC1101 ISM transceiver tuned for 868MHz
pinheader for SMA / SMA-RP socket
green multi purpose led
multi purpose micro switch
USB type A male connector
ISP connector (FPC6)
Documents
Recommended tools/software
LUFA (MyUSB) - open source USB stack (for ie. serial communication)
Demonstration firmware
The module does not require any special driver to run under Linux or MacOS. For Windows use this
CUL.inf (1.38 Kb)
How to load this/new firmware
|
Source code
3nd party firmware projects
Links
Availability/Price
This module is no longer available in our
shop
Created by: tostmann last modification: Thursday 02 of April, 2009 [10:18:12 UTC] by tostmann