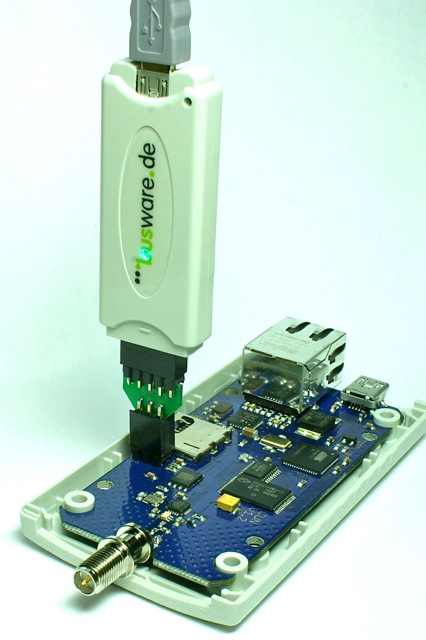 AVRISPmkII
The new Basic-USB-Interface:
BUI
module was developed in need of a affordable programmer for our busware gadgets
CPM-BS
,
CSM
or
CUN
.
It features a 8-bit bidirectional low voltage translator down to 1.0 Volt. Busses as SPI, I2C and UART are available on the 2x5 100mil pinheader. The module can optionally power the target with 5V. This will make the creation of user-specific-adapters (JTAG, RS485, 1wire etc.) easy.
i.e. LUFA project AVRISP runs on it, makes it a AVRISPmkII clone ...
Proper covers are also available ;)
---
| | |
| --- | --- |
| Permalink (referenced by: 0 posts references: 0 posts) | |