PIGATOR Onewire - a single module carrier with RTC and 1wire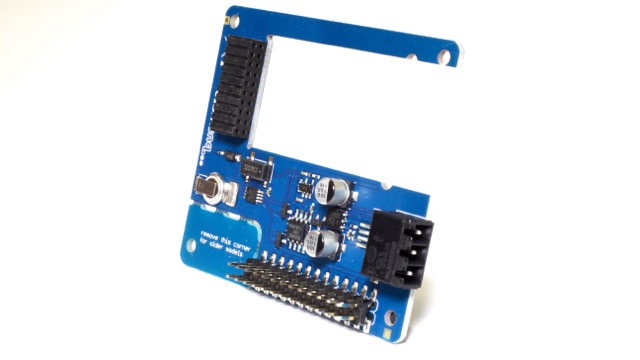 PIGATOR Onewire in HAT-shape
General
This device can carry one
PIGATOR
module and has itself OneWire
?
connectivity and supercap backed Real-Time-Clock
?
.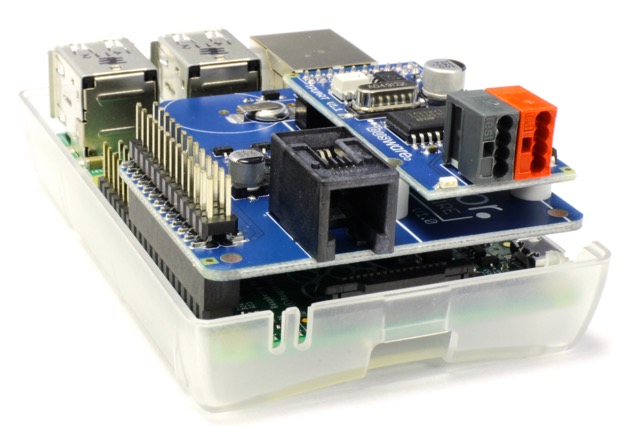 powerful EIB/KNX server based on RPi B+
see:
Specs
modified HAT outline: fits on all RPi models A/B A+/B+ - and Banana Pi
DS2482-OneWire @ I2C w/ 5V Levelshifter & strong pullup @ RJ10-4P4C
DS1338 RTC with super cap energy storage
1 slot for PIGATOR module
uplink header
Onewire
Front view plug / Stecker von vorn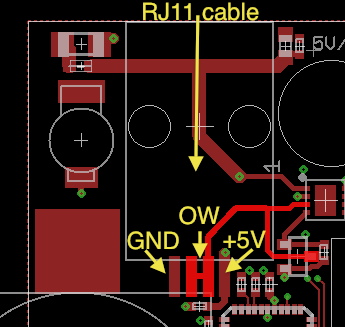 3-yellow (+5V - 350mA fused) / 4-green (OW) / 5-red (OW) / 6-black_or_white (GND)
Installation
Price and availability
This extension is available
in our shop
starting 39 Euros.
Created by: tostmann last modification: Thursday 15 of December, 2016 [11:37:48 UTC] by tostmann