Busware - AVR - Programmer (BAP)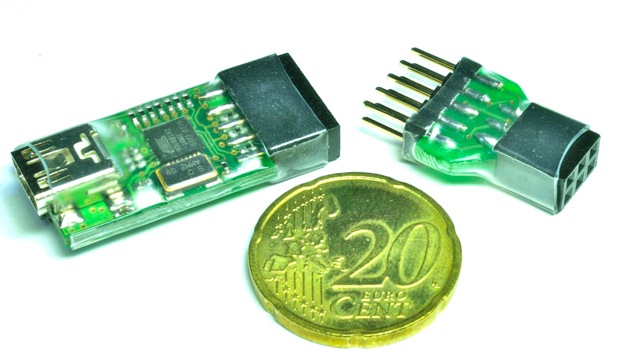 Polyolefin covered BAP with 10-to-6 ISP adapter
General
BAP is just-another-AVR-programmer ...
...but its so small that it will "direct connect your USB cable" to the ATMEL processor for programming: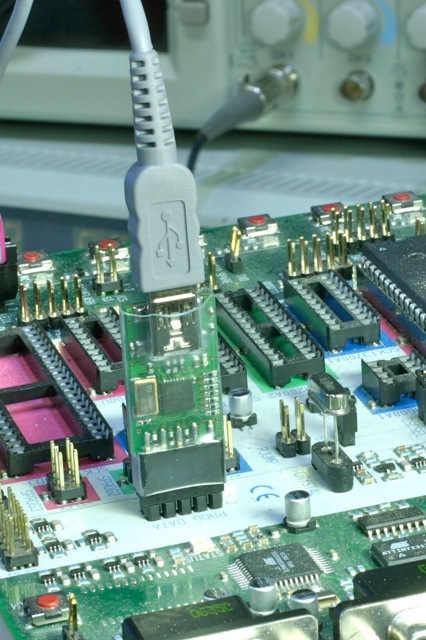 BAP connected to STK500
Nevertheless, the tiny board is equipped with a level changer allowing you to use BAP in enviorments down to 1.8 volt.
The 10-pin-100mil connector is connected to SPI, UART and div. I/O - allowing you to create your own adapter boards, just using BAP as a USB gateway using open source
LUFA USB-Stack
.
BAP will not power the target board!
*** This project has turned into: Busware-USB-Interface BUI ***

Specs
AT90USB162 8MHz@5V
GTL2003 levelchanger
Microswitch, LED
Firmware
Documents
Created by: tostmann last modification: Wednesday 28 of October, 2009 [22:42:34 UTC] by tostmann