bitbridge - tunnel your guests internet traffic safely through your LAN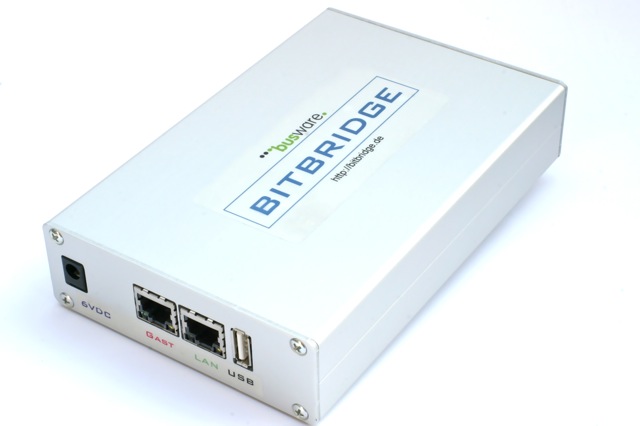 160mm version
General
You might know the problem. A guest would like to connect to the internet within your office. Shall you allow or deny it?
Potentially there is a big risk of giving foreigners access to your local LAN. Therefore "bitbridge" has been designed. It makes sure your guests traffic will be safely tunnelled to a destination outside your LAN before it is accessing the internet.
So the guest and you are not effected by any harm. Your LAN and WAN connectivity is just used to tunnel guest data. But the guest won't be able to access any of your inhouse systems.
Just plug in the network cables and the 6 volt power supply and feel safe.
Created by: tostmann last modification: Monday 19 of July, 2010 [22:10:40 UTC] by tostmann