RUX - isolated RS485 USB stick with Xmega-MPU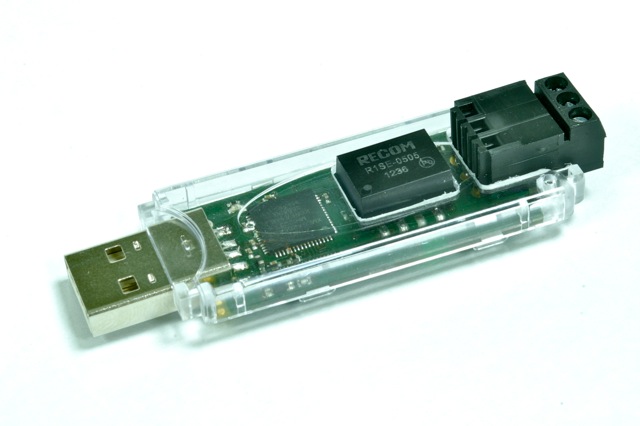 prototype
General
This small USB stick is aimed for connecting to any kind of RS485 bus with on-board processor, isolated!
- see
image gallery
Specs
freely programmable ATXMEGA256A3U MPU w/ dfu-bootloader (dfu-programmer 0.6.2+ required)
isolated high speed RS485 bus interface
4000-VPEAK Isolation, 560-Vpeak VIORM – UL 1577, IEC 60747-5-2 (VDE 0884, Rev. 2),
IEC 61010-1, IEC 60950-1 and CSA Approved
Half-Duplex? up to 20 Mbps
1/8 Unit Load – Up to 256 Nodes on a Bus
Firmware
Availability
This stick is only available in MOQ 50 on email request.
Created by: tostmann last modification: Friday 12 of June, 2015 [23:24:39 UTC] by tostmann