Freebus Coupler - with AVR and voltage regulator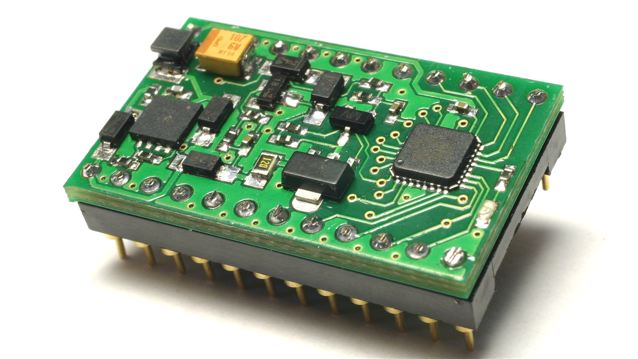 Prototype V1.1
General
This DIL24-footprint-device will supply power, RX and TX data from the bus and also has a powerful mircocontroller on board.
The switching step-down regulator provides 3.3V to the on board components and customers periphery.
The on board ATmega88 is used to implement the bus protocol. Certain of its I/O is also available on the DIL24 socket.
A FPM-host-board will provide a Freebus-, ISP- and PORTD connector, as well as a switch and a LED. This is all you need to start developing your first Freebus actor or sensor or your own application rapidly.
Have a look at this modules
Image Gallery
Specs
switching voltage regulator - output: 3.3V
ATmega88 @ 8MHz
multipurpose LED
DIL24 footprint
own current consumtion from bus: 7mA
Created by: tostmann last modification: Monday 30 of March, 2009 [12:04:55 UTC] by tostmann