4 channel S0-data logger with embedded Linux core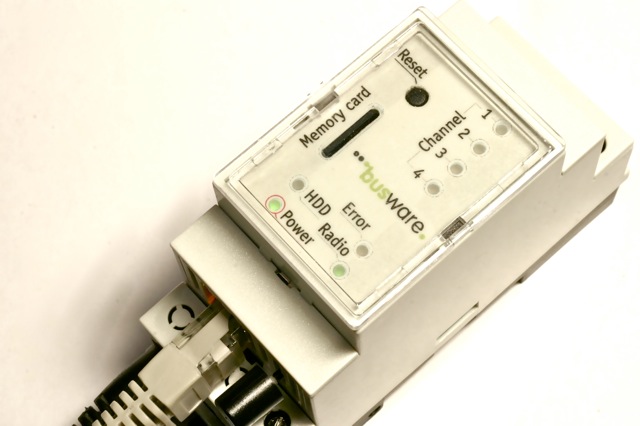 2 TE DIN rail module (Version 5.1)
Previous
Logger Version 3 pages
General
End-Of-Life
see
SD0
instead
Have a look at this modules
Image Gallery
Specs V5.1
- 4 x
S0-interface
after DIN 43864 EN 62053-31
- Input 5V DC - 3 Watt (2A Peak)
-
TuxRail
V2 processor board:
i.mx233 cpu - 450MHz
64MB DDR RAM
4GB SSD (microSDHC)
10/100 Base-T ethernet
dual USB 2.0
- buffered RTC with NVRAM
- multiple leds, switch
- fits into 2TE DIN rail case
- optional: 433/868/2400 MHz radio socket - see:
CSM
- optional: UMTS/HSDPA/GPRS interface
- optional: WLAN interface (ie: EW-7711 series)
- optional: USB Memory
Documents
-
Schematics
-
Placement top
-
Placement bottom
-
Webinterface commands
- How to prepare a microSD card:
Read this
- Functional overview:
functional overview
supported devices
- Electricity:
Power meters with S0 Interface
- Water:
Flow meters with Reed-contact
- Radio power meters (with optional radio modul installed) - series:
EM1000
and
ESA
OS
- full featured Debian Squeeze - Linux 2.6.31
Screenshots
This simple demo is included when shipped.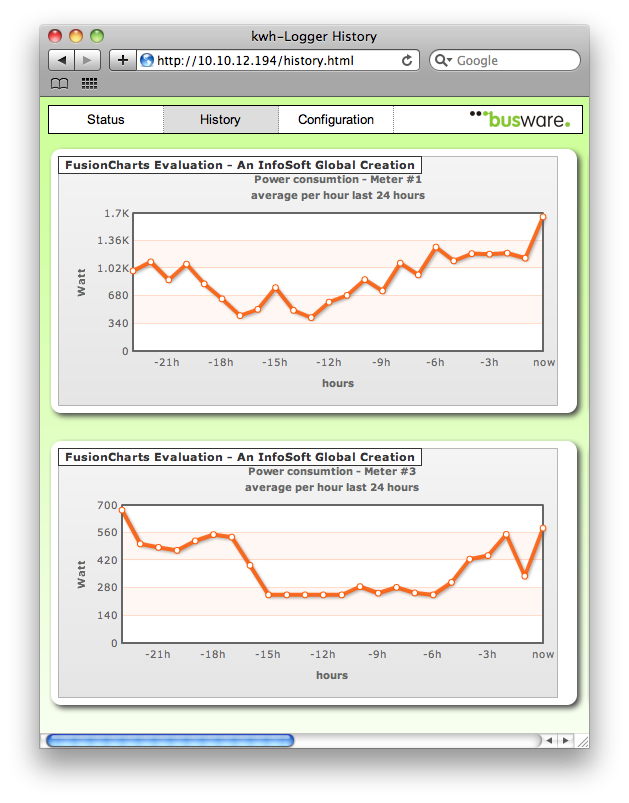 Availability/Price
MOQ: 50 - B2B sale only - lead time: 6 weeks
This software is going to be installed directly at the logger. There is no additional PC required. You access this frontend using an ordinary web browser.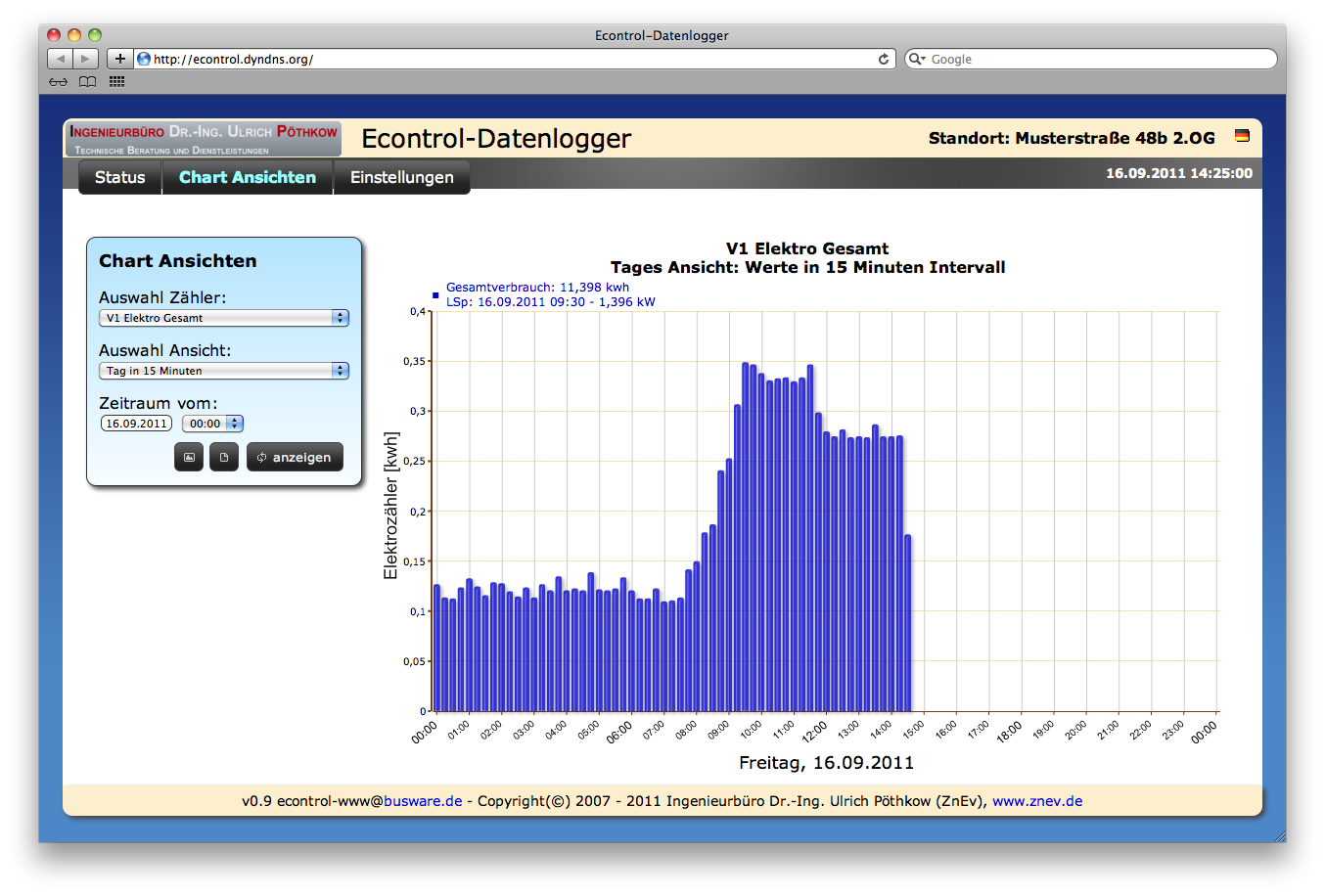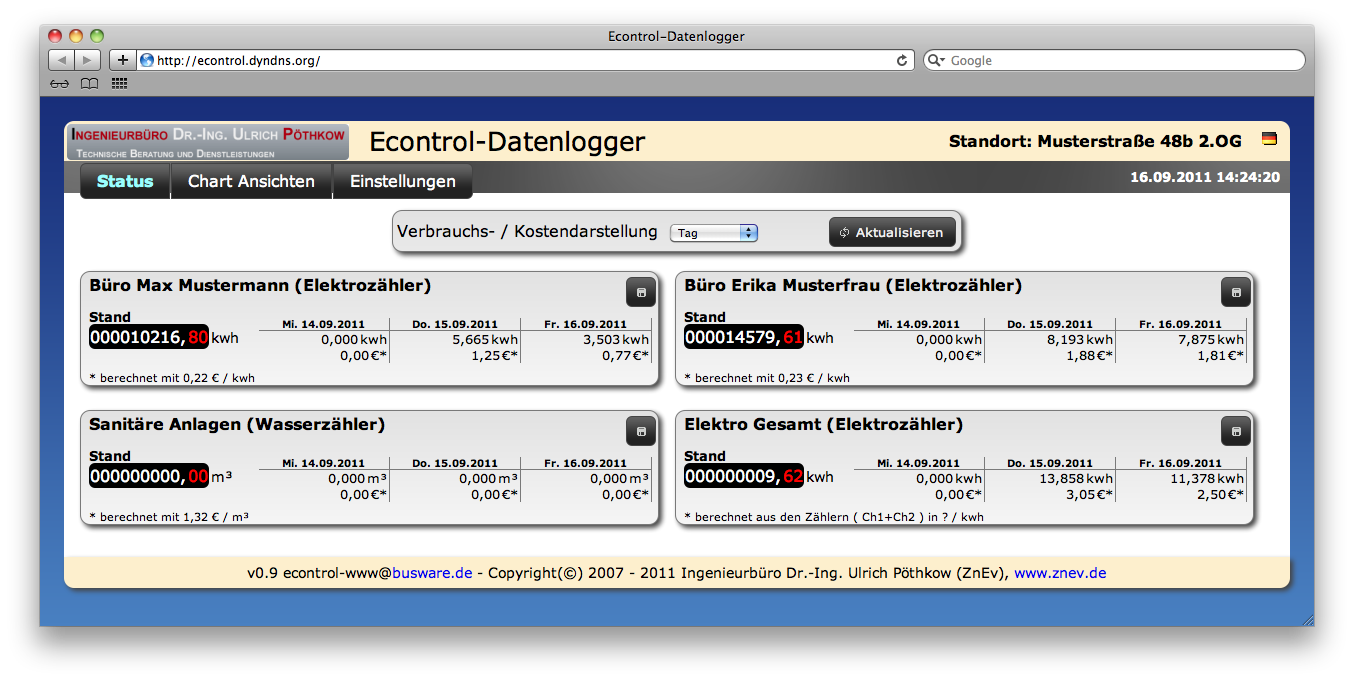 Live demo (in Kiosk mode)
Please contact Ingenieurbüro Dr.-Ing. Ulrich Pöthkow (ZnEv),
s0control@znev.de
for inquiries directly.
Created by: tostmann last modification: Monday 22 of April, 2013 [23:58:15 UTC] by tostmann